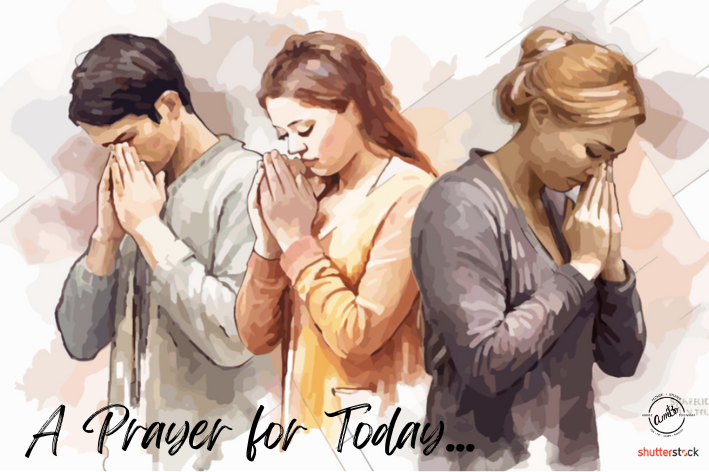 Father God,
We thank You that we can freely approach Your throne, submit our prayers to You in Jesus' name, and that You hear us. So we come together as a body of believers, join our faith, and lift this prayer up to you today.
Please forgive us our sins.
Help us to realign our lives with Your Word.
We ask for wisdom and strength for the days ahead.
Increase our faith, and help us rebuke the spirit of fear.
We loose the chains from the enemy and bind ourselves to Your Word.
May we draw near to You so that You will draw near to us.
We receive all of Your promises: healing, provision, forgiveness, peace, joy, and love, and we believe You have great plans for us.
Help us to walk out our faith and follow You each and every day. And let us begin today!
In Jesus' precious name,
Amen