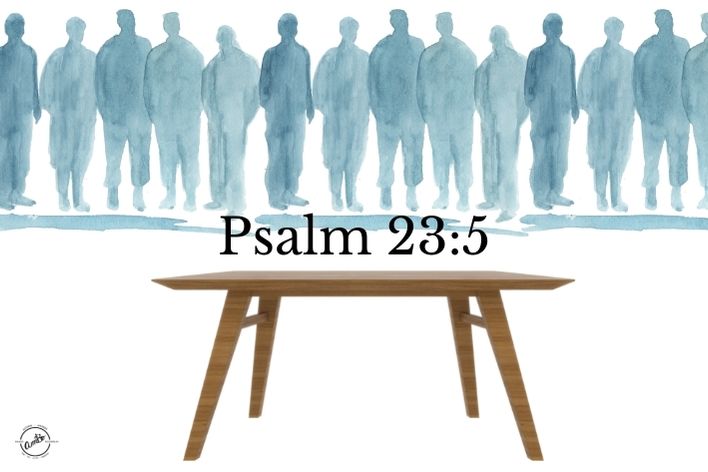 As you start this new week, what are you facing? Is there some giant you don't think you can overcome? I want to remind you of God's Word, specifically Psalm 23:5 ~ "You prepare a table before me in the presence of my enemies. You anoint my head with oil; my cup overflows."
David's words in Psalm 23 remind us how God cares for us, taking care of our every need and offering us protection. There is no reason to fear when we are seated at His table.
Are you resting in the Lord, confident that He goes before you and prepares the way? He is big enough to handle whatever situation you are facing. Let Him prepare a table for you. Let your cup overflow.