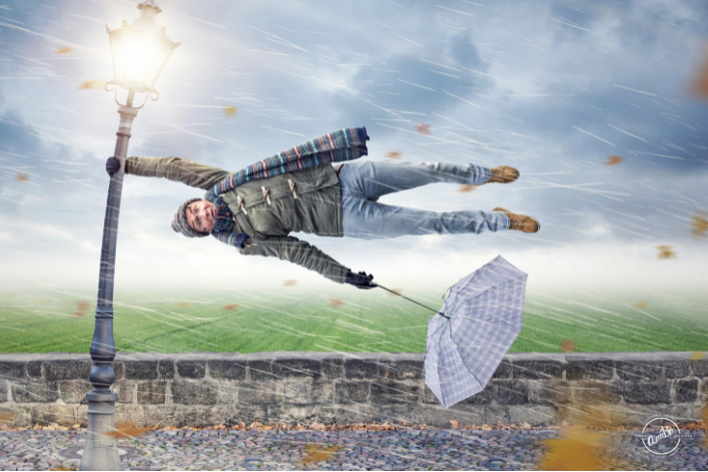 Living in the world today feels a little like this; battling a hurricane. The wind blows, debris comes flying in all directions, and the rain is coming down so fast it's hard to see. The fact of the matter is our enemy, the devil, will try and blow you right off the path, and here is where we fail: we're not holding onto God.
But if you hold onto Him, if you are firmly anchored to the one who knows you best and loves you the most, if you are grabbing onto His truth and letting Him light your path, you'll be able to endure no matter the storm. And remember, God never promised that the storms wouldn't come, but He promised to walk with us.
If you've been struggling, it's time to start again. But this time, hold on to God. He is greater than the hurricane and strong enough to carry you through.