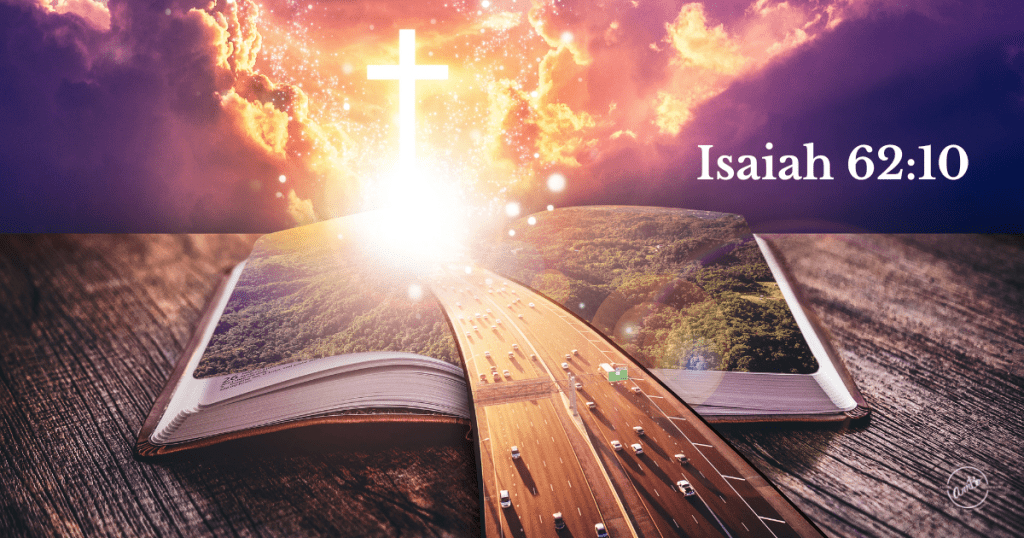 "Go through,
Go through the gates!
Prepare the way for the people;
Build up,
Build up the highway!
Take out the stones,
Lift up a standard over the peoples!"
Isaiah spoke these prophetic words in chapter 62:10 to the people of Israel, proclaiming there would come a time they would make their way to Jerusalem: that Jesus was coming. They would need to build the roads and mark the way.
But these words can be for us today. Jesus is coming again, and we must remove the obstacles and mark the road to salvation, showing people the way – through God's Word and our love for one another. There is only one way to God the Father, and that is through His Son, Jesus Christ. When we submit to Him, He will make our paths straight!