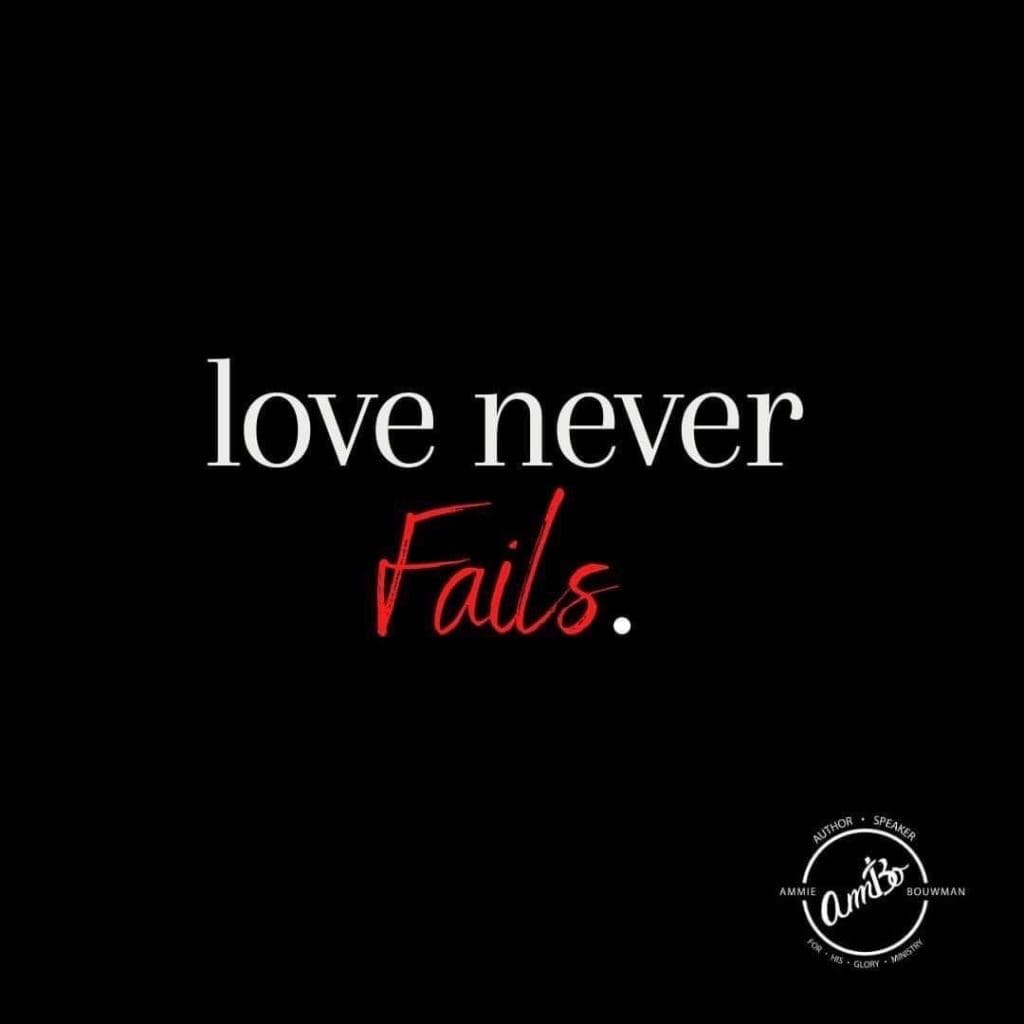 What do you think about when you read this? Maybe it's hard to read out loud because love has failed you many times. Perhaps it was a parent or a grandparent, a spouse, a best friend, your children – maybe you even believe God failed you.
But the truth, though it's sometimes hard to see, is that God's love for us never fails and never ends. He was there in the beginning. He breathed life into us. He has cared for us and loved us. He sent His Son to die on the cross to save us from our sins and is coming back to one day take us home.
It is our human nature that fails us. It is the way we've learned to love each other, passing it from generation to generation. All the lies we believe from the enemy, and all the sin in this world have made us believe that love invariably fails us, and so does God.
Today, ask God to show you much He loves you. Open your heart and your mind to hear His voice. Draw near to Him, and He will draw near to you. He will not fail you because His love never fails.