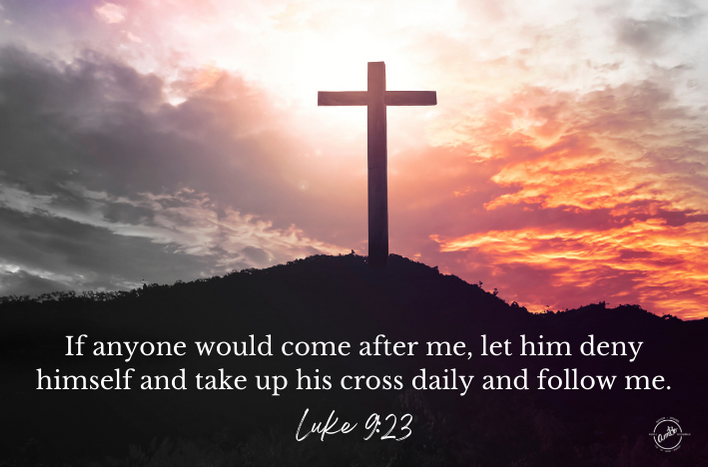 What does it mean to deny ourselves, take up our cross, and follow Jesus? It means distancing ourselves from something that steals our focus, setting ourselves aside from the world, away from the opinions of others, and away from our fleshly desires. It means surrendering our will, dying to self, and allowing Jesus to lead us wherever He will: used for His Kingdom and His glory.
It's not an easy journey, but so worth it. He is enough!

Have a beautiful Sunday!
God Bless!