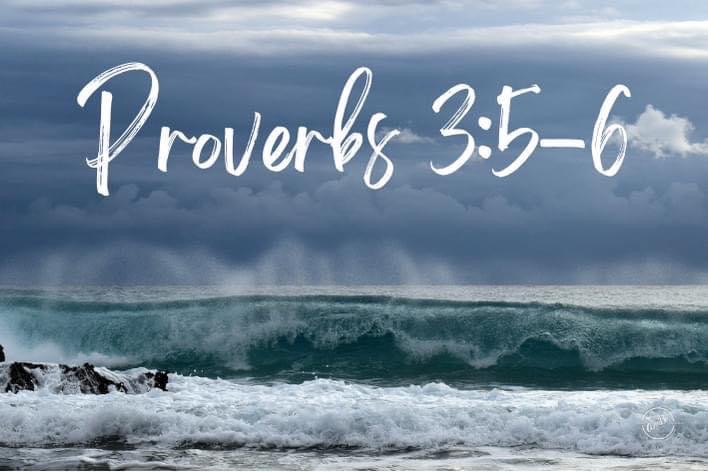 How do we stand when the storms of life come – when the waves roll onto shore, and we feel like we will be swept away? We trust in God's Word. This is one of my favorite proverbs. Notice that it begins with action and ends with a promise. Claim this truth and these promises for yourself.
"Trust in the LORD with all your heart and lean not on your own understanding; in all your ways submit to him, and he will make your paths straight." Proverbs 3:5-6
First – Trust in the Lord with all my heart.
Second – Admit, right now, that I'm not capable of making good decisions, and I don't understand what's going on. But I'm not going to react; I'm going to rest.
Third – With everything that I am, I will cry out to God. I will pray to Him and praise His name.
The Promise – He will direct my path.
Remember, God's WORD is where we need to go for our truth. He will make our paths straight!