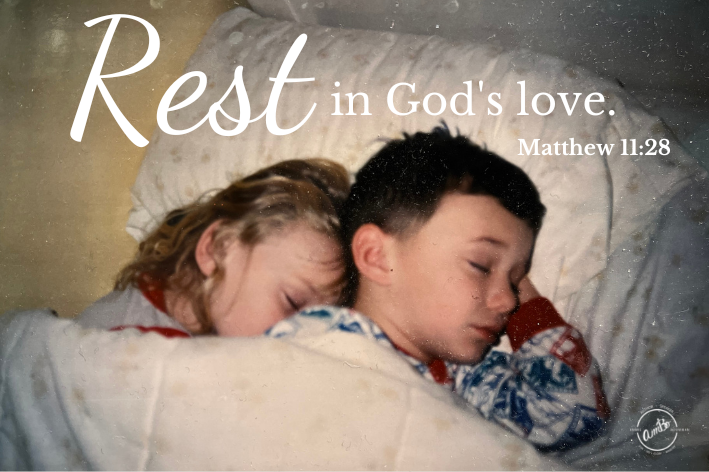 I used to love to watch my children sleep. I captured this picture of them one night before I went to bed. As I stood there, so grateful for their little lives, I was also envious of how peaceful they looked and how sweet their sleep was. I knew when I laid down; I would fight the racing thoughts, the struggles of the day, the unknown, and the burdens I carried.
But at this time in my life, I hadn't yet grasped the love of Jesus and how He wants to carry our burdens. He tells us in Matthew 11:28-30 – "Come to me, all of you who are weary and burdened, and I will give you rest. Take my yoke upon you and learn from me, for I am gentle and humble in heart, and you will find rest for your souls. For my yoke is easy and my burden is light."
If you were to take a picture of me now sleeping, so many years later, I would look like these two did: peaceful, sleeping, resting in God's love, giving Him my struggles and burdens. There is nothing too big for our God, and no amount of worry will change our situation. If you are struggling today, rest in Jesus. For His yoke is easy and His burden is light.