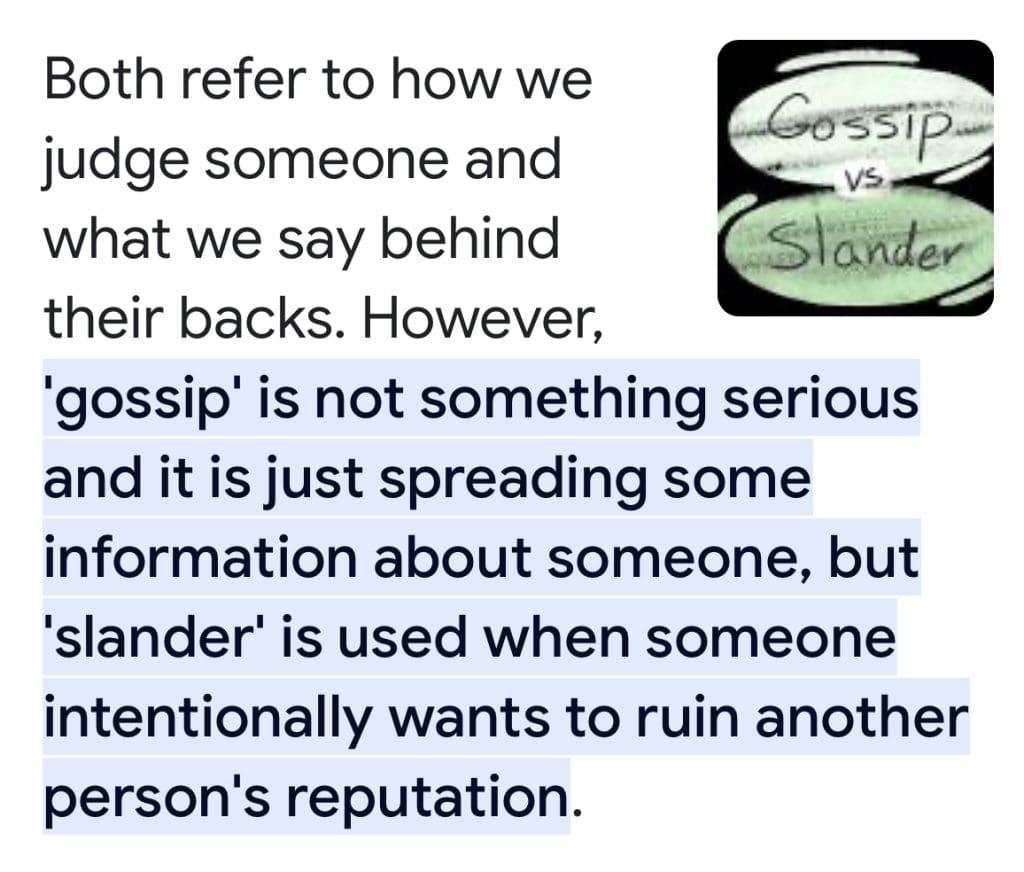 The other day, I was reading and studying and came across the word slander. I wanted to refresh my memory of its meaning, so I googled the meaning on my phone. The image below is what came up. What struck me is the sharp contrast between these words and what the Bible says about gossip.
"A gossip betrays a confidence, but a trustworthy person keeps a secret." Proverbs 11:13
"The one who goes about gossiping reveals secrets; therefore do not associate with someone who is always opening his mouth." Proverbs 20:19
"Do not let any unwholesome talk come out of your mouths, but only what is helpful for building others up according to their needs, that it may benefit those who listen." Ephesians 4:29
This is another reminder that we cannot listen to the world but to God's Word. Our actions and words are serious, and we will be held accountable for them. May they always be pleasing to the Lord.