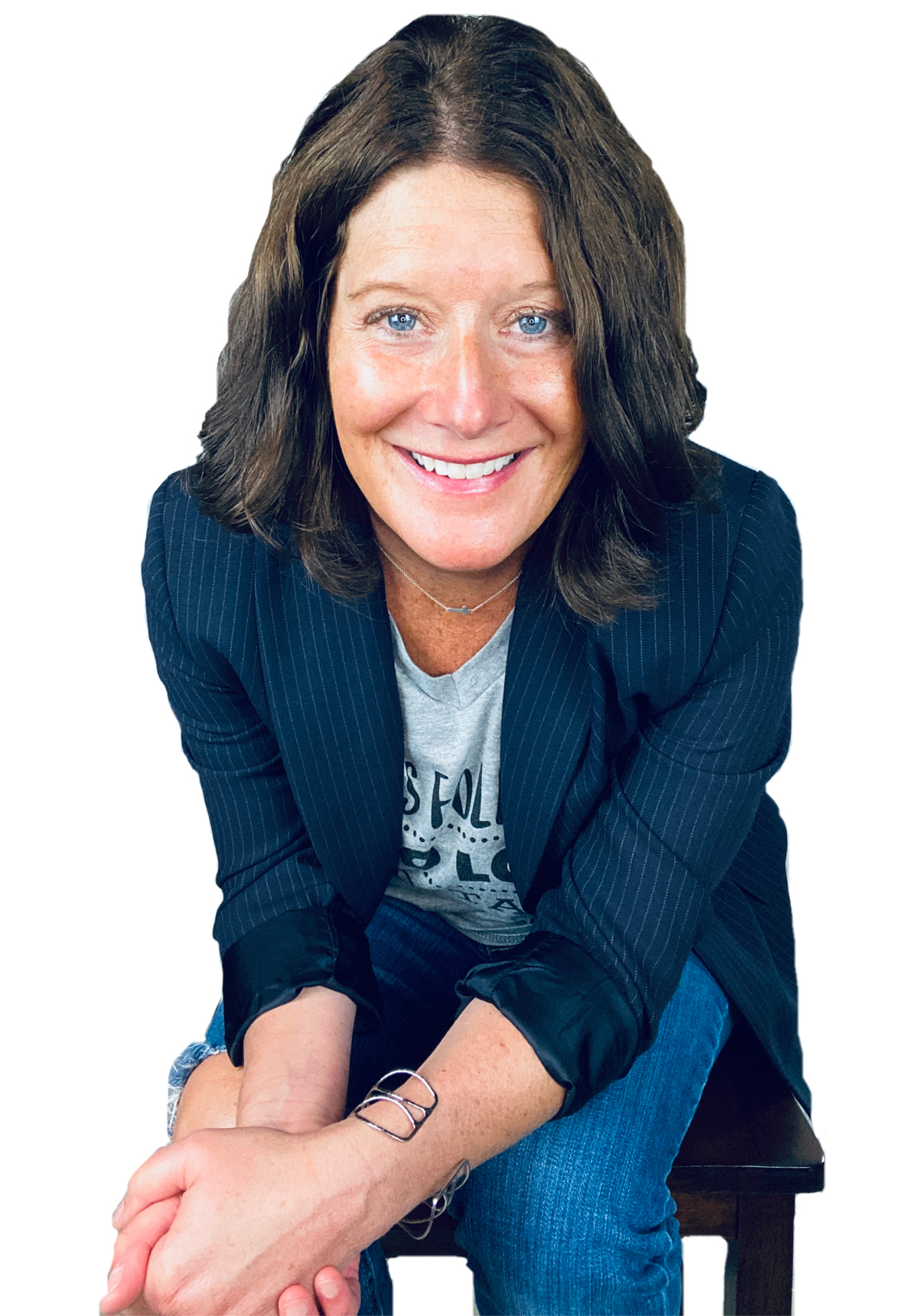 Welcome! My name is Ammie and I'm a chaplain, author, speaker, teacher, and founder of For His Glory Ministry. I've been on an amazing journey and I can't wait to share with you how Jesus transformed my life. Feel free to look around, shop, leave a prayer request, and find out all the ways God is moving. I am so glad you're here.
"Instead, speaking the truth in love, we will grow to become in every respect the mature body of him who is the head, that is, Christ."
Ephesians 4:15
I would LOVE to speak at your next event!
 "I would highly recommend Ammie Bouwman for your next inspirational speaking event! She came prepared through the Holy Spirit and touched the hearts of everyone attending. When talking with that ladies that attended our event, they each found that they had one (or many) things in common with her story and were blessed by attending."
C. Seidelman ~ Pathway Church – Byron Center, MI
"Ammie is adorable as well as authentic. She tells her story. She shows love, trust and obedience to God. And she is fun and funny!"
D. Osman ~ Edgewater Alliance Church – Edgewater, FL
"Ammie Bouwman is absolutely amazing. Not just in the natural form but most important spiritually…"
T. Henry ~ New Birth Worship Center – East Bend, NC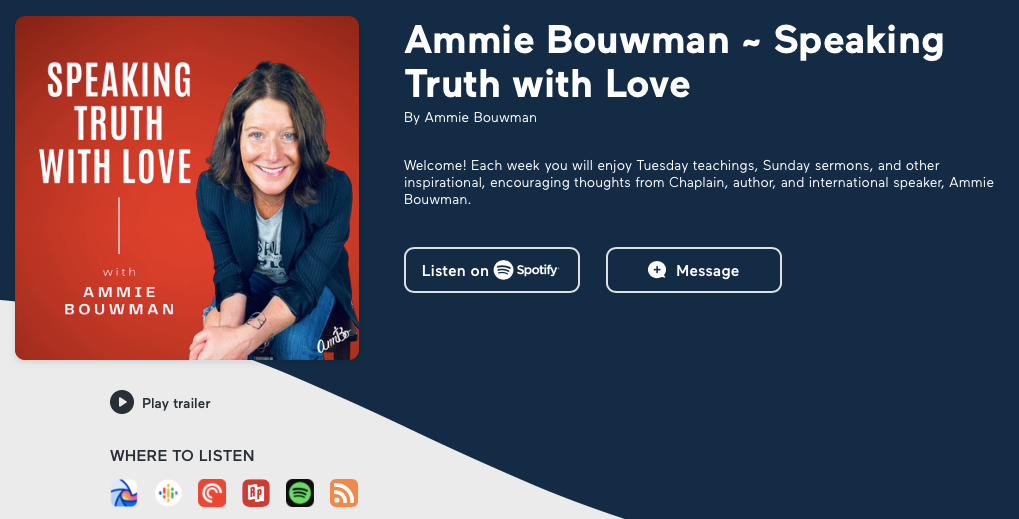 "Speaking Truth with Love" PODCAST
Make sure to check out my new Podcast!  Listen on the go!
For His Glory Ministry
Become a partner and join our family of monthly givers! Check out the Ministry Page to see all the ways God is moving in For His Glory Ministry around the world!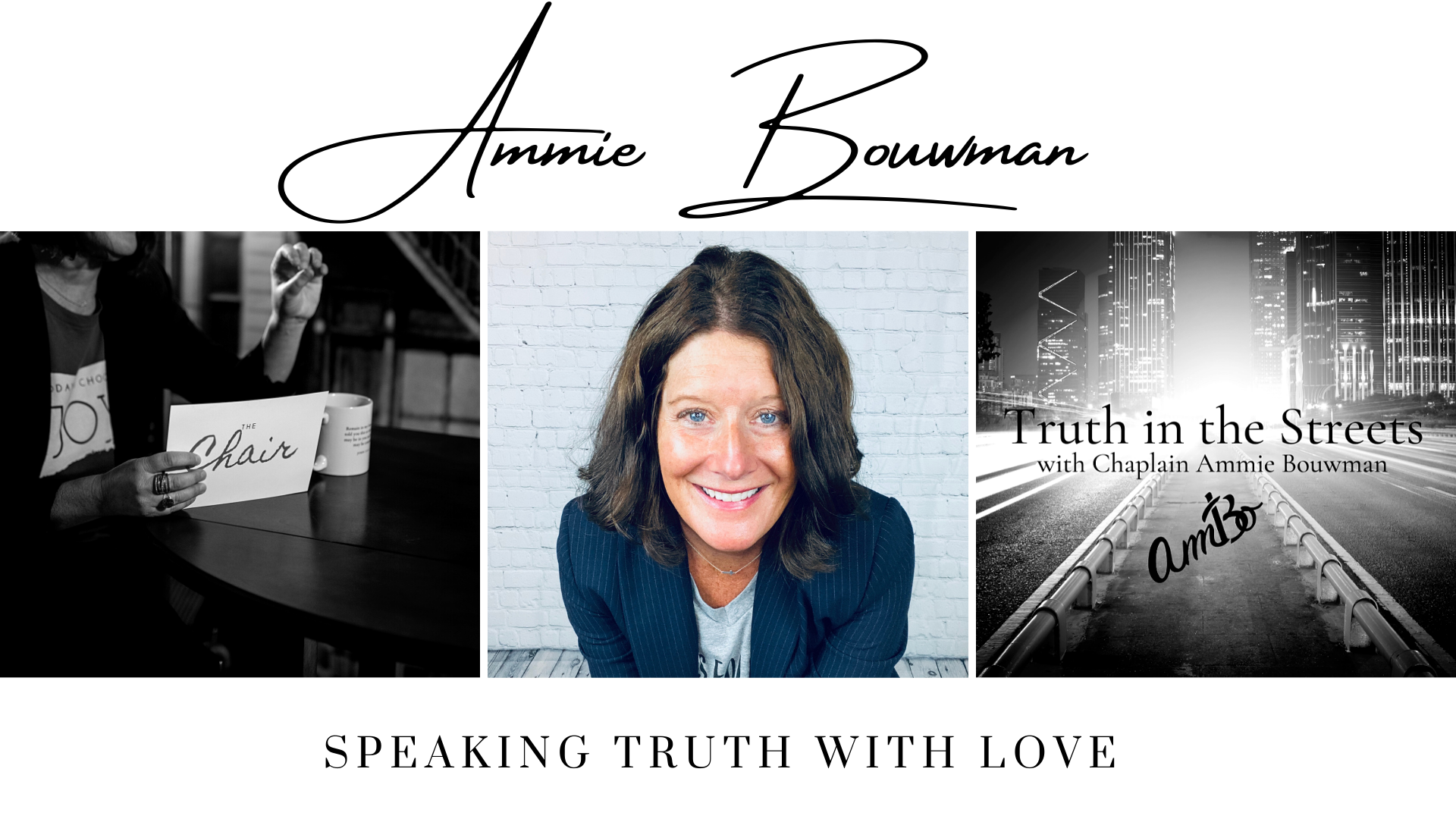 "The Chair" and "Truth in the Streets"
Make sure to catch my Tuesday Teachings and Sunday Sermons! Now availalbe on Facebook and my YouTube Channel. I pray they will be a blessing! For more information, head to my media page.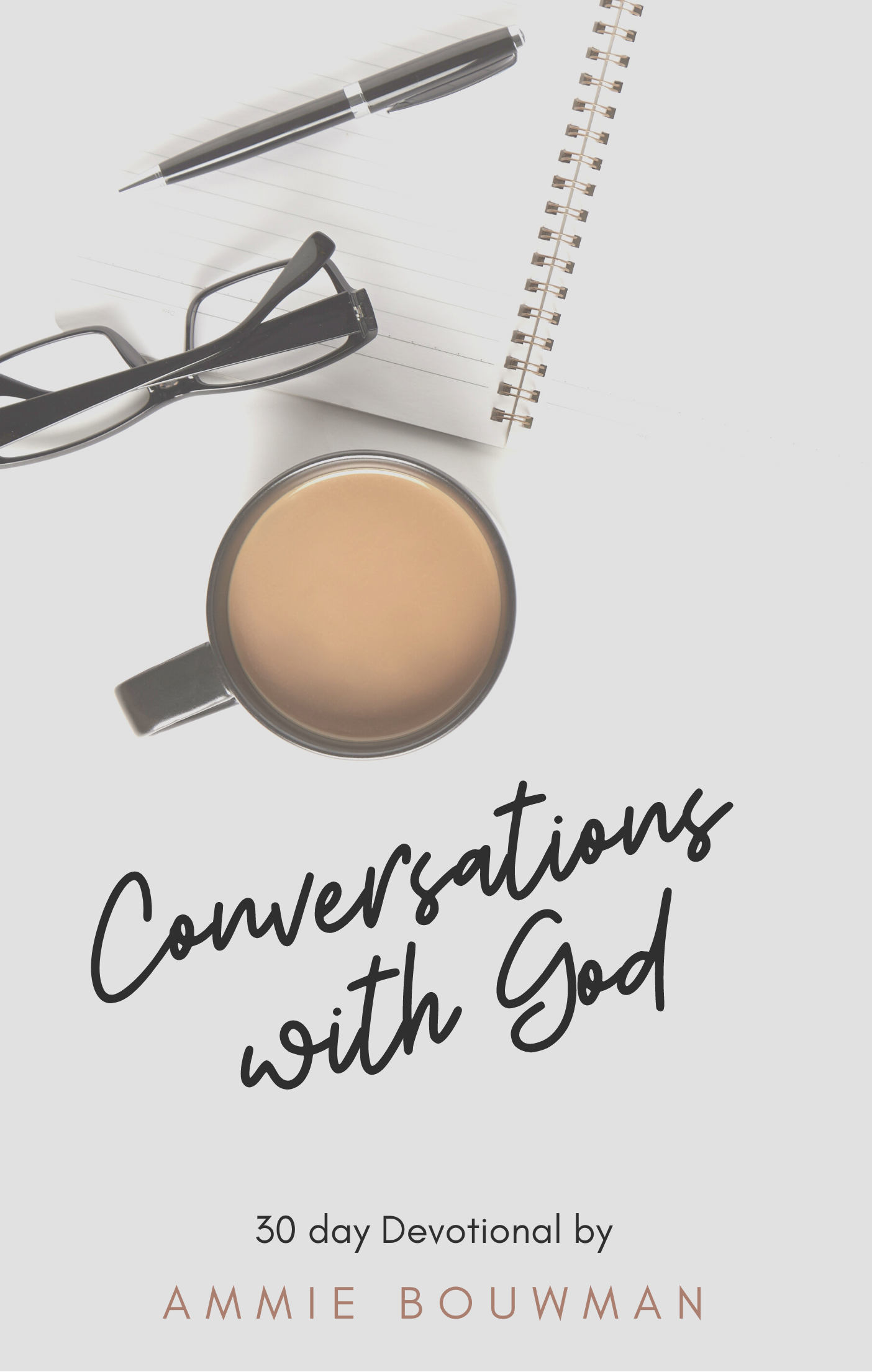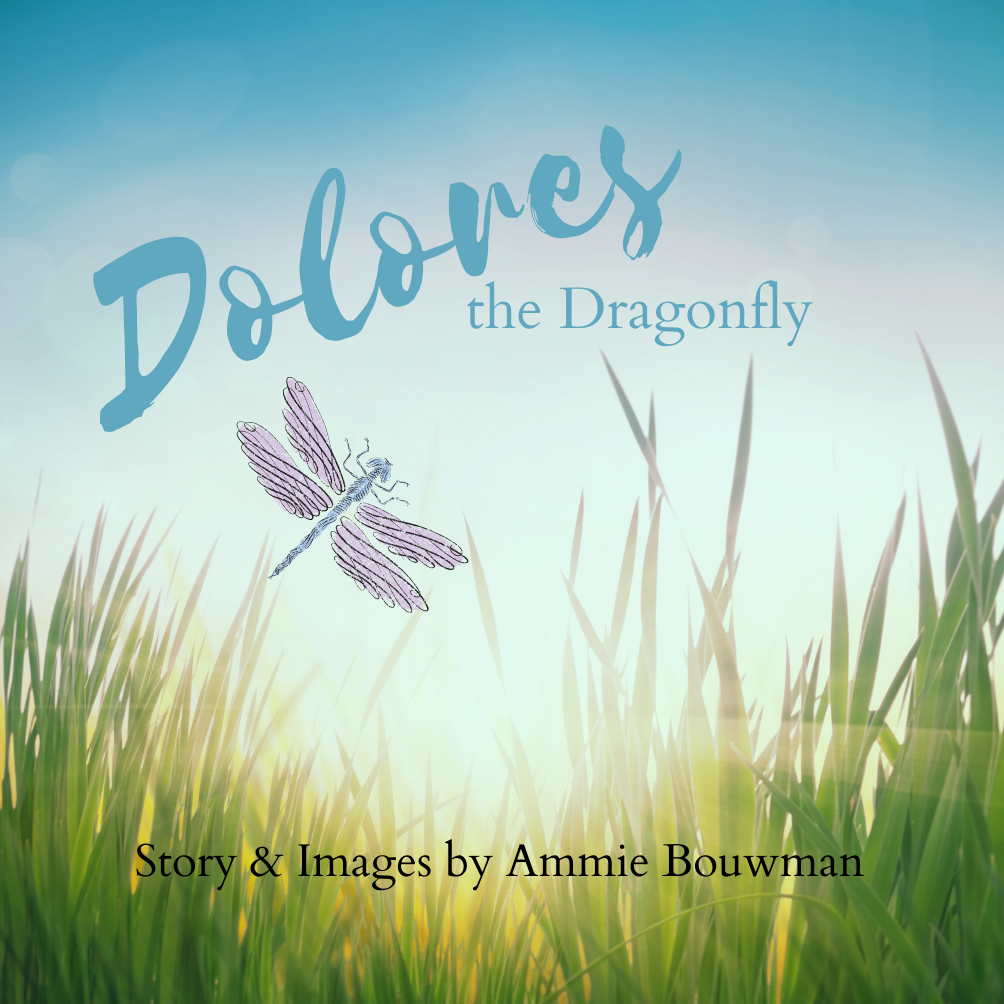 Dolores the Dragonfly
Written by Ammie Bouwman
It's a girl…and her name is Dolores!
I'm so excited to introduce you to Dolores the Dragonfly! This is my latest children's book out TODAY! You will love Dolores! She is kind, straightforward and honest, and struggles with something we have all struggled with – comparing ourselves with others. Come along on a journey of discovery, honesty, and the reality that we are all uniquely created by God!
You can order the book ($9.99) or the gift set (gift set only available on my website $14.99). It makes a beautiful gift for birthdays, baby showers, special reminders to college students, AND… a lovely story for children and grandchildren!
(Gift set includes one book, one dragonfly, and one personalized card )
""Peace I leave with you; my peace I give you. I do not give to you as the world gives.
 Do not let your hearts be troubled and do not be afraid."
 John 14:27