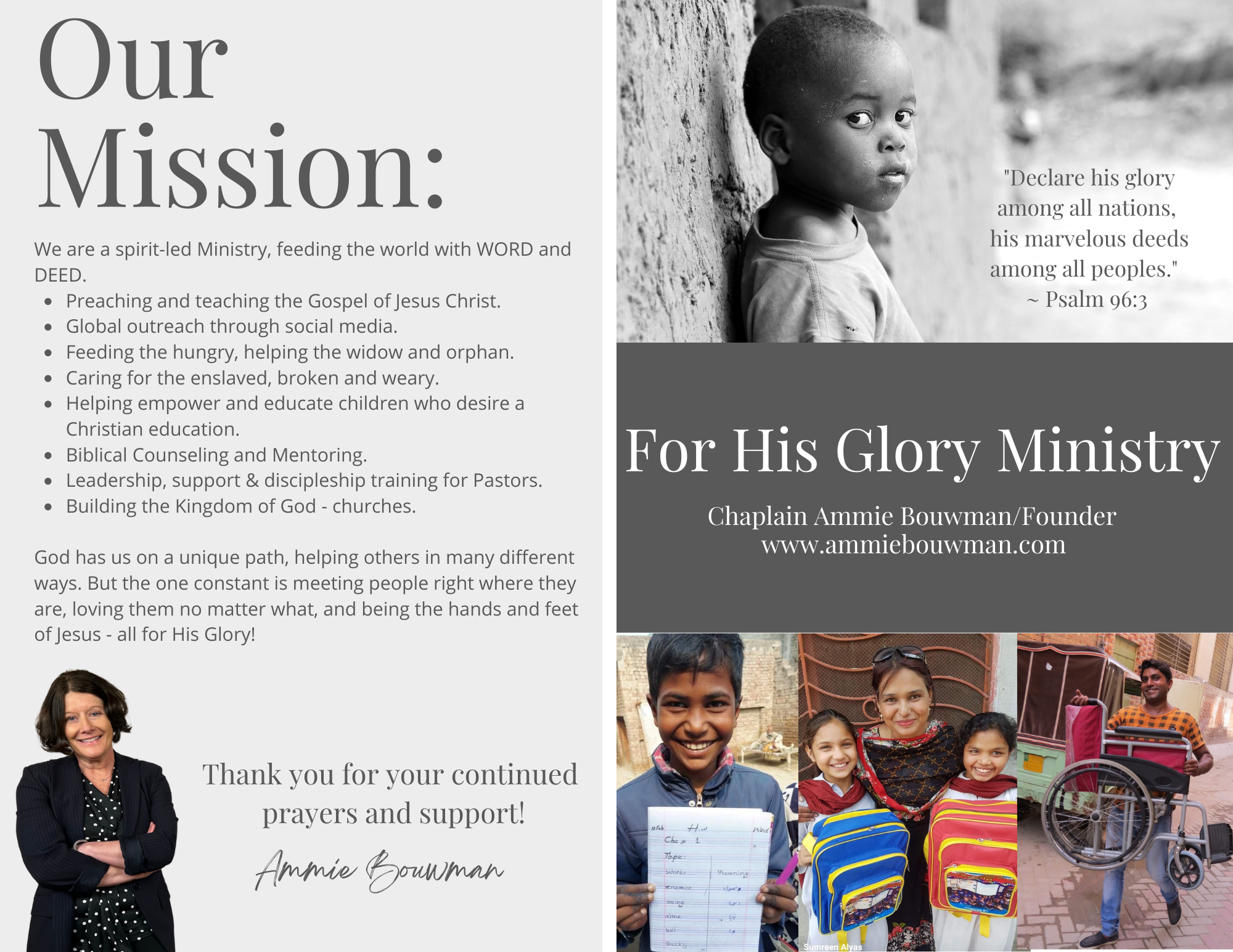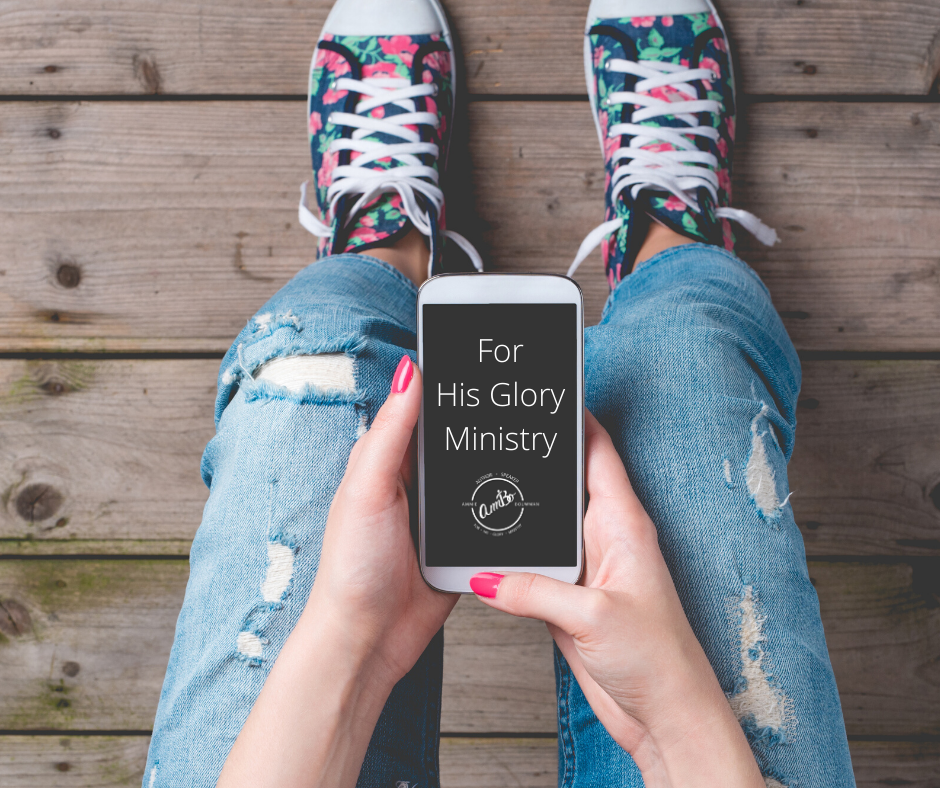 The WORD
We are going into all the world (through Social Media) and proclaiming that Jesus is King! We do this with daily devotions, Sunday Sermons and Tuesday teachings – encouraging and sharing the Gospel of Jesus Christ! Besides the United States, we are reaching Indonesia, Nepal, Algeria, Ethiopia, India, Nigeria, Ghana, Egypt Zambia, and Iraq…just to name a few. God is on the move!
DEED
Prayerfully discerning global and local needs where For His Glory Ministry can be the hands and feet of Jesus. In January of 2018, we officially became a non-profit. God has opened many doors allowing us to minister all over the world, helping care for the orphaned, widowed, hungry, and those desperately seeking Jesus. The harvest is plenty, but the workers are few. Please join us in sharing His love!
"Give, and it will be given to you. Good measure, pressed down, shaken together, running over, will be put into your lap. For the measure you use it will be measured back to you."
Luke 6:38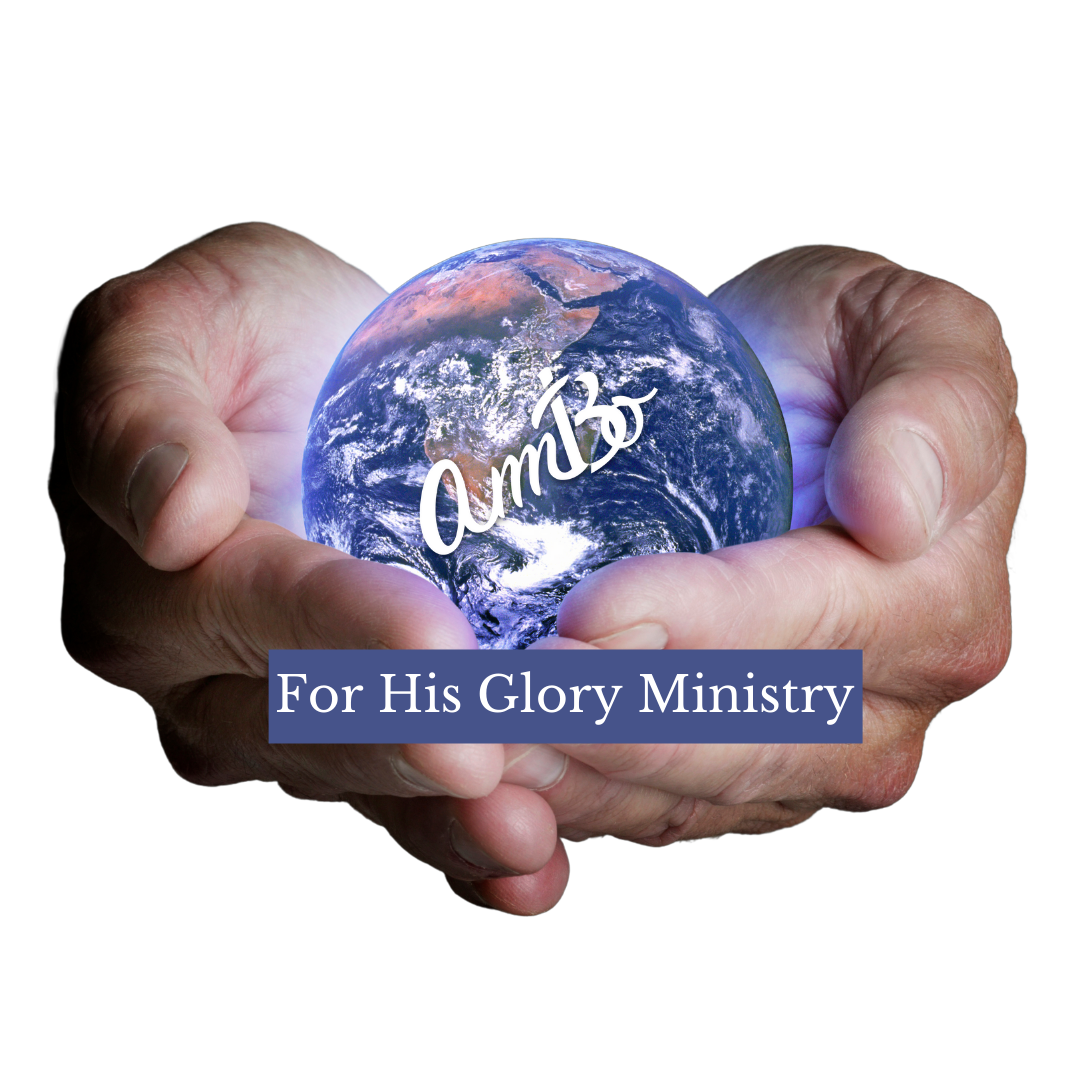 RECOVERY
We are excited to launch a new division of For His Glory Ministry: Recovery. If you or someone you know needs resources, encouragement, or daily inspiration, you will want to share this information or click on the link below. This private group is the first step of many in our recovery ministry. Our mission: To cultivate a Christ-centered community by sharing reliable resources and recovery material, helping people return to God's path where nothing is missing and broken – God's Shalom – and daily encouragement for the journey.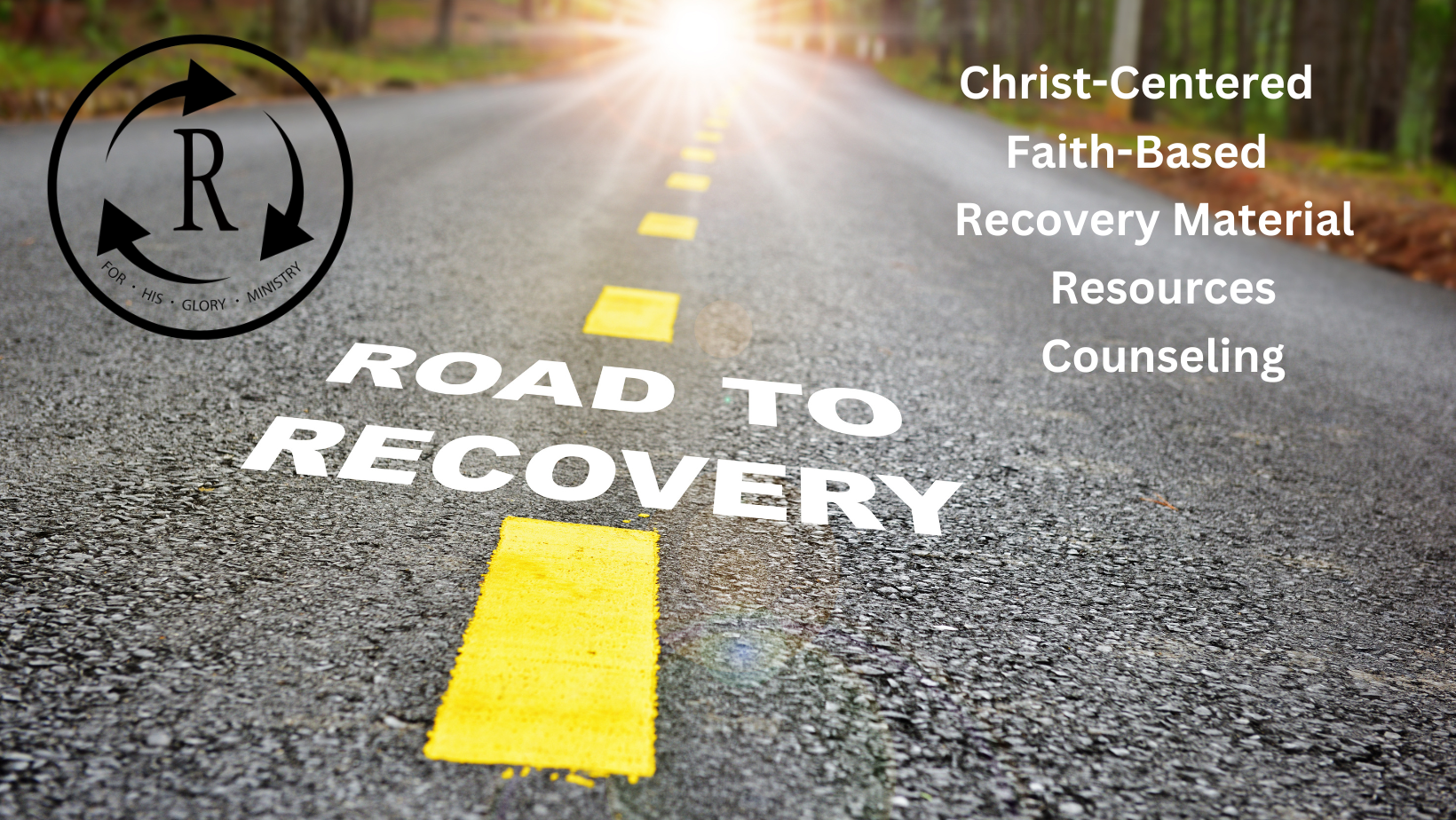 Biblical Counseling/Coaching
The Bible is filled with verses that tell us when we are in trouble, we should seek Godly counsel. For His Glory Ministry understands that we live in difficult times and that it's never been more important to be in God's Word and seek wisdom and truth. If you are seeking counsel, we would love to walk alongside you. Not only are we able to schedule flexible virtual meeting times, but we offer daily texting to encourage and pray with you during this challenging season. Our Ministry provides this valuable service at no charge, but tax-deductible donations are accepted (not to exceed $45.oo per hour) and can help us continue providing life-changing coaching and counseling. For more information, please email Chaplain Ammie Bouwman at info@ammiebouwman.com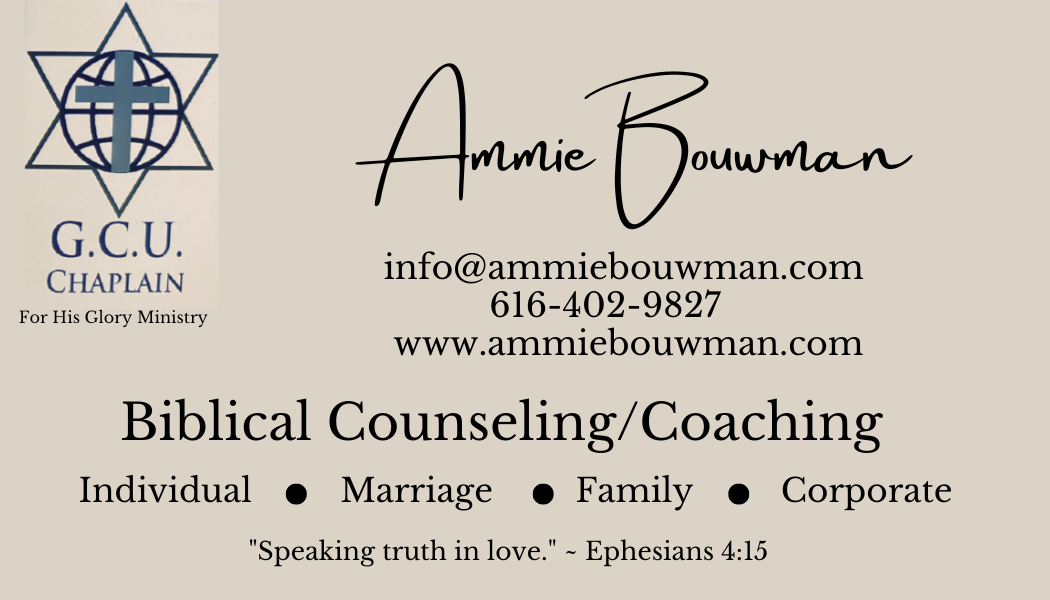 Corporate Coaching/Counseling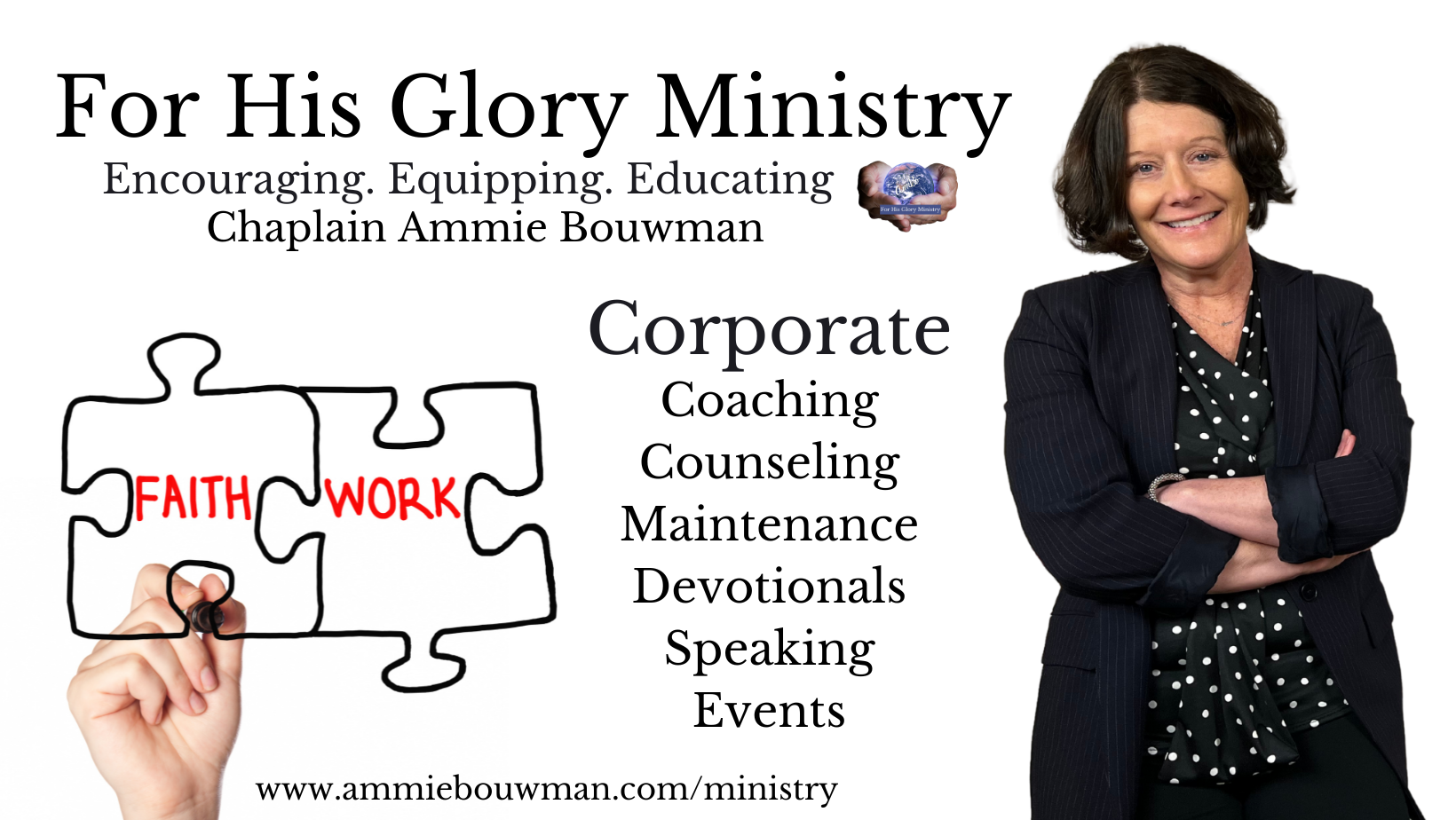 Did you know that the average person will spend 90,000 hours at work over their lifetime? With that much time spent, employers must create an environment that will not only sustain productivity and creativity but an atmosphere that encourages and promotes growth and healing. Each day when people punch in, they try to balance work and home life, solve work problems as they are dealing with personal ones, and stay focused on the tasks at hand while distracted from the world.
For His Glory Ministry is all about encouraging, equipping, and educating with God's Word. Founder and Chaplain Ammie Bouwman worked for over 12 years in the corporate world, navigating her circumstances while climbing the corporate ladder. She now takes her passion for the marketplace and her commission to share God's Word and offers Corporate Coaching and Counseling. For more information, you can send an email to: info@ammiebouwman.com
Testimonials: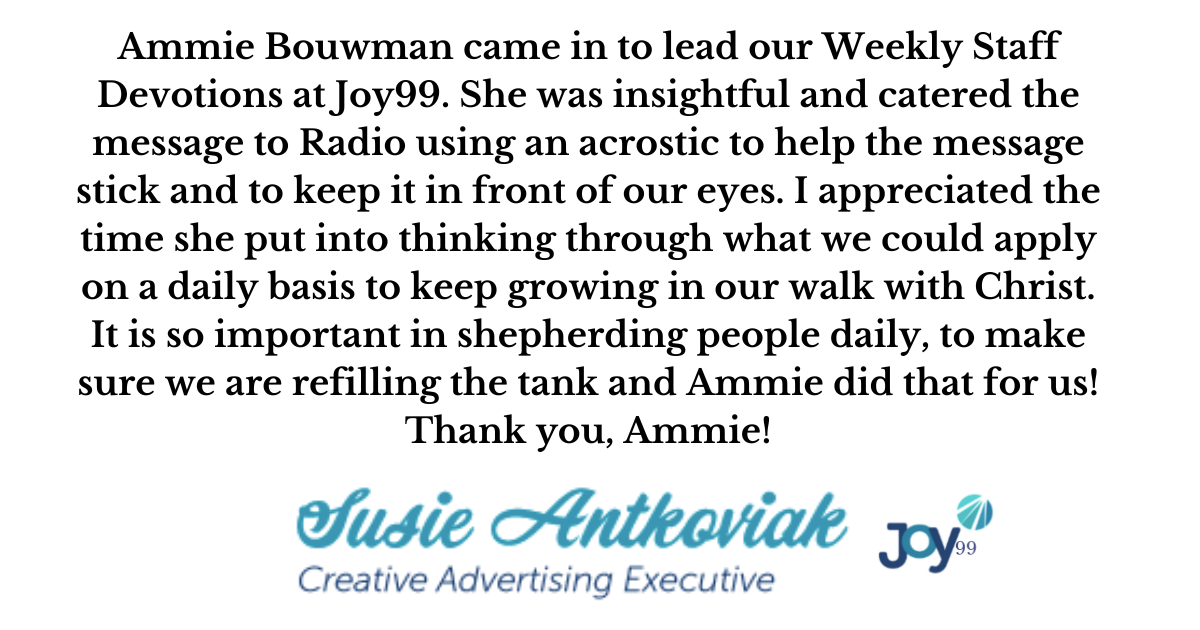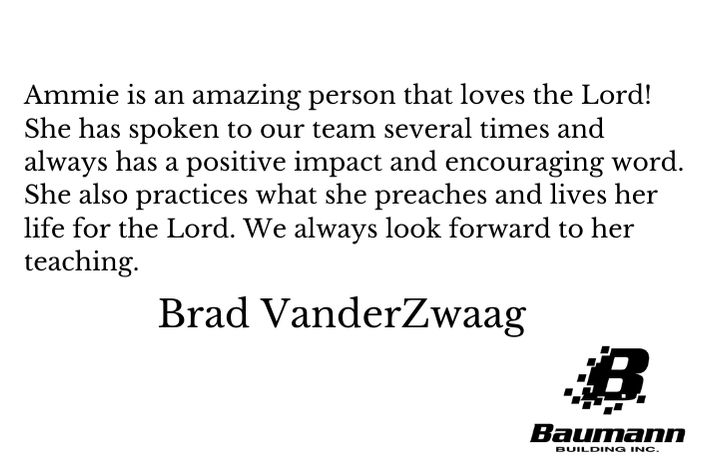 Monthly Update
Praising God for His continued faithfulness! Here is our August progress!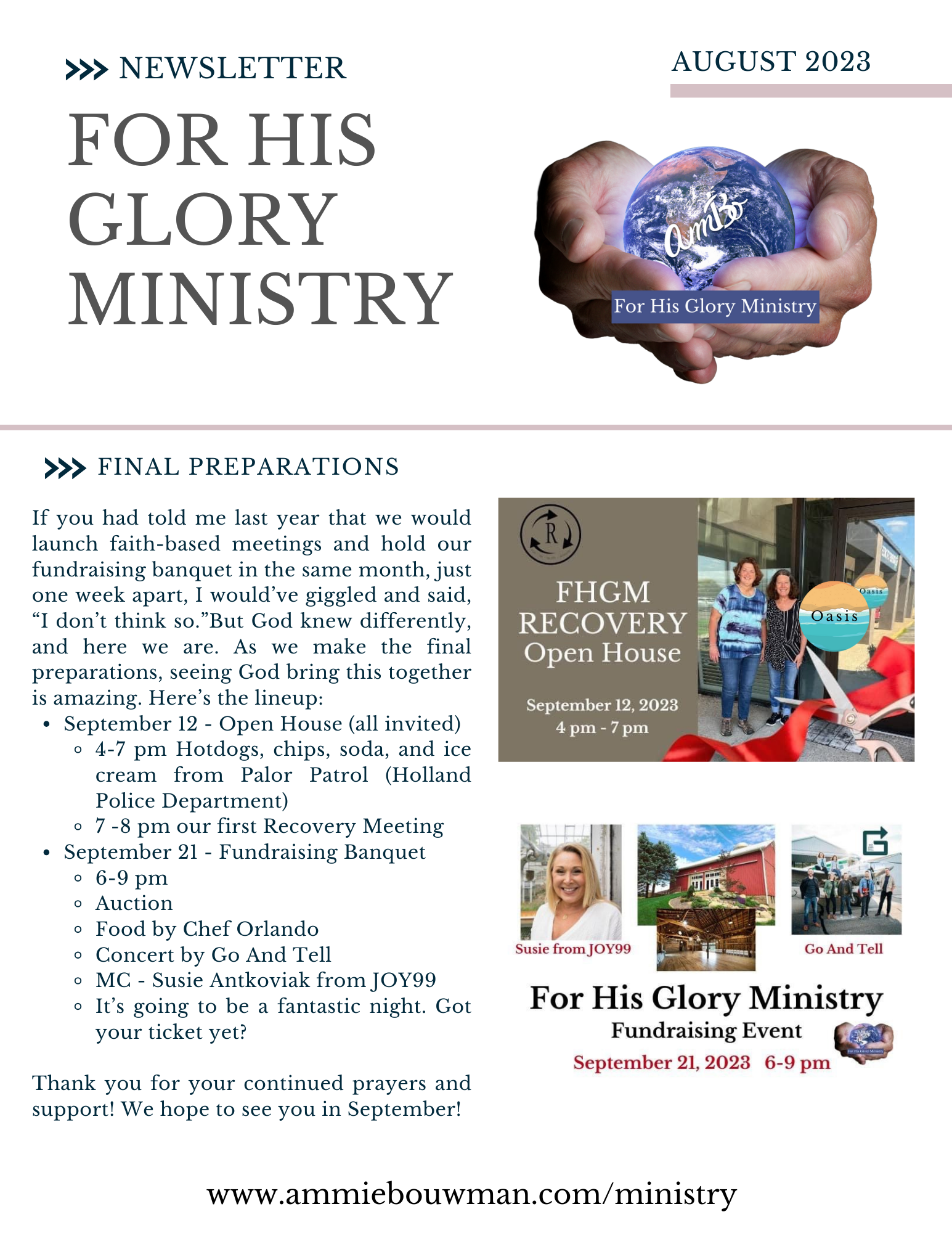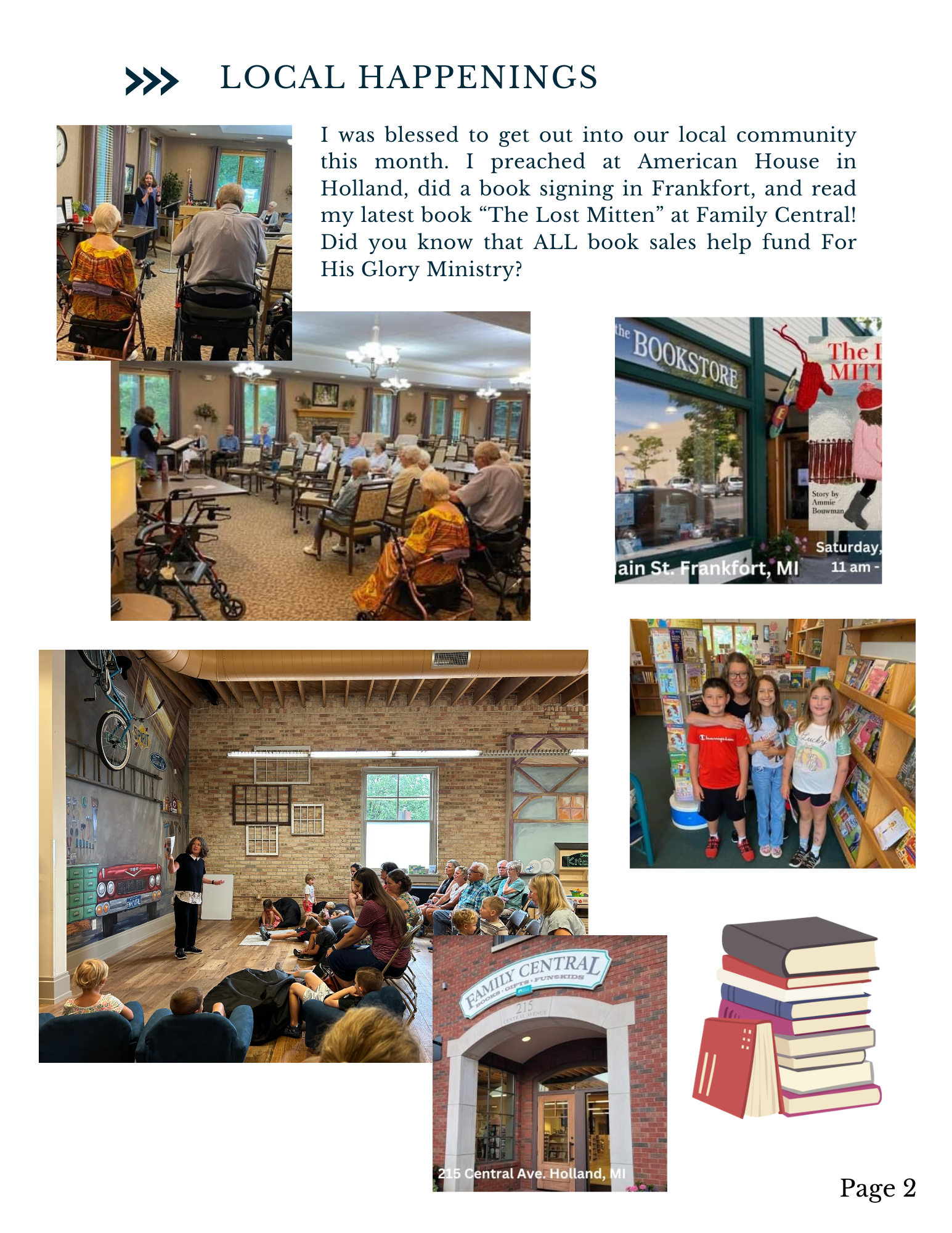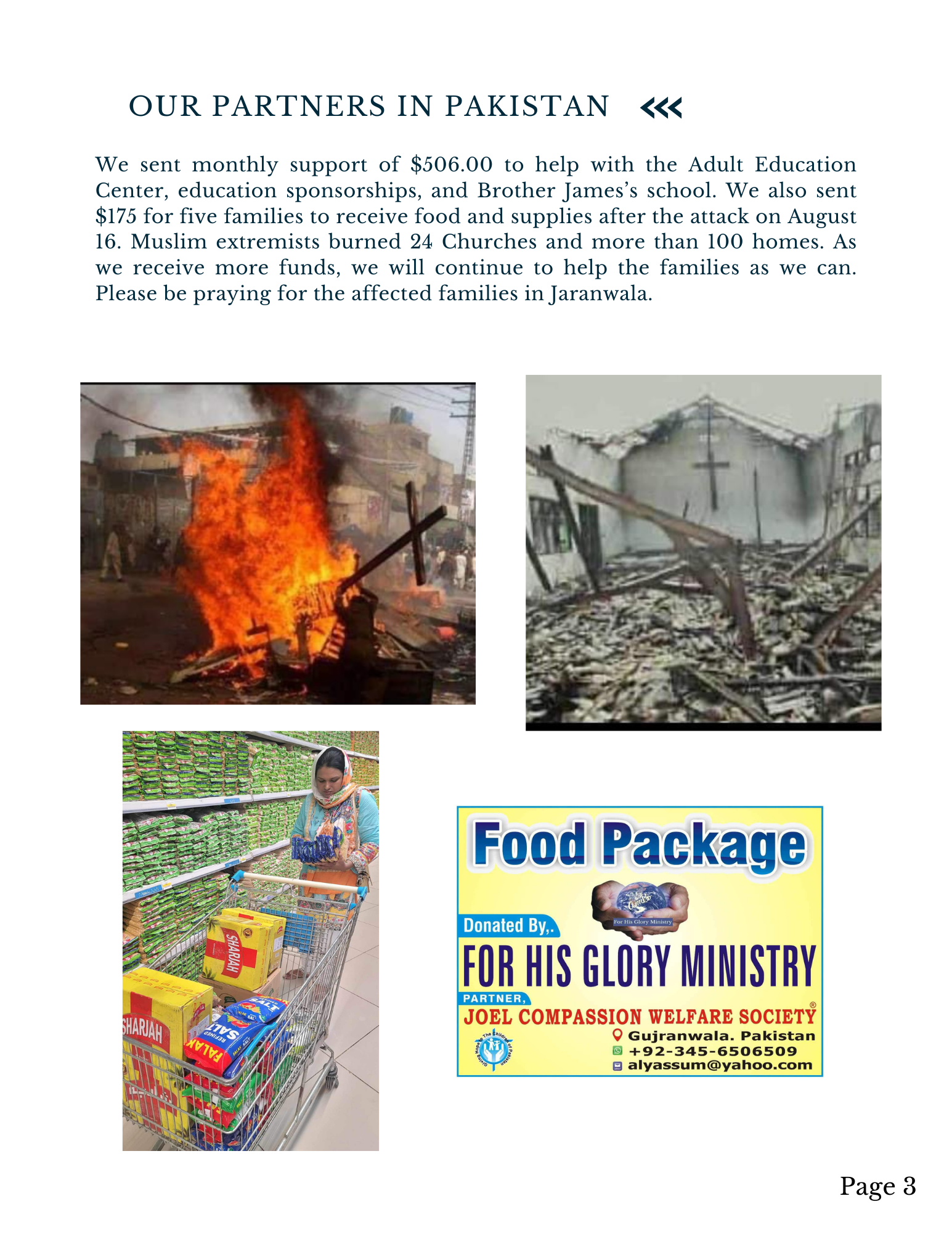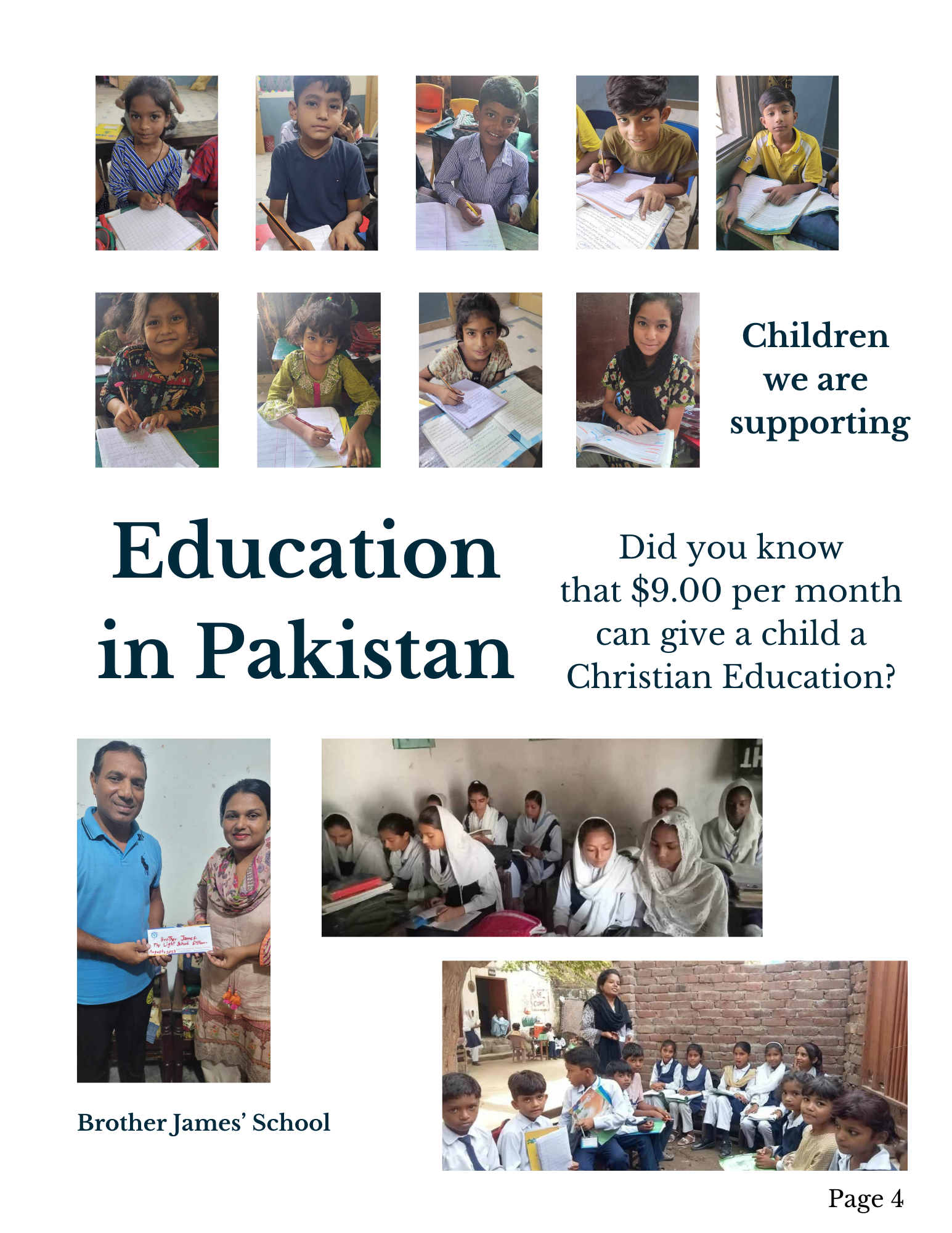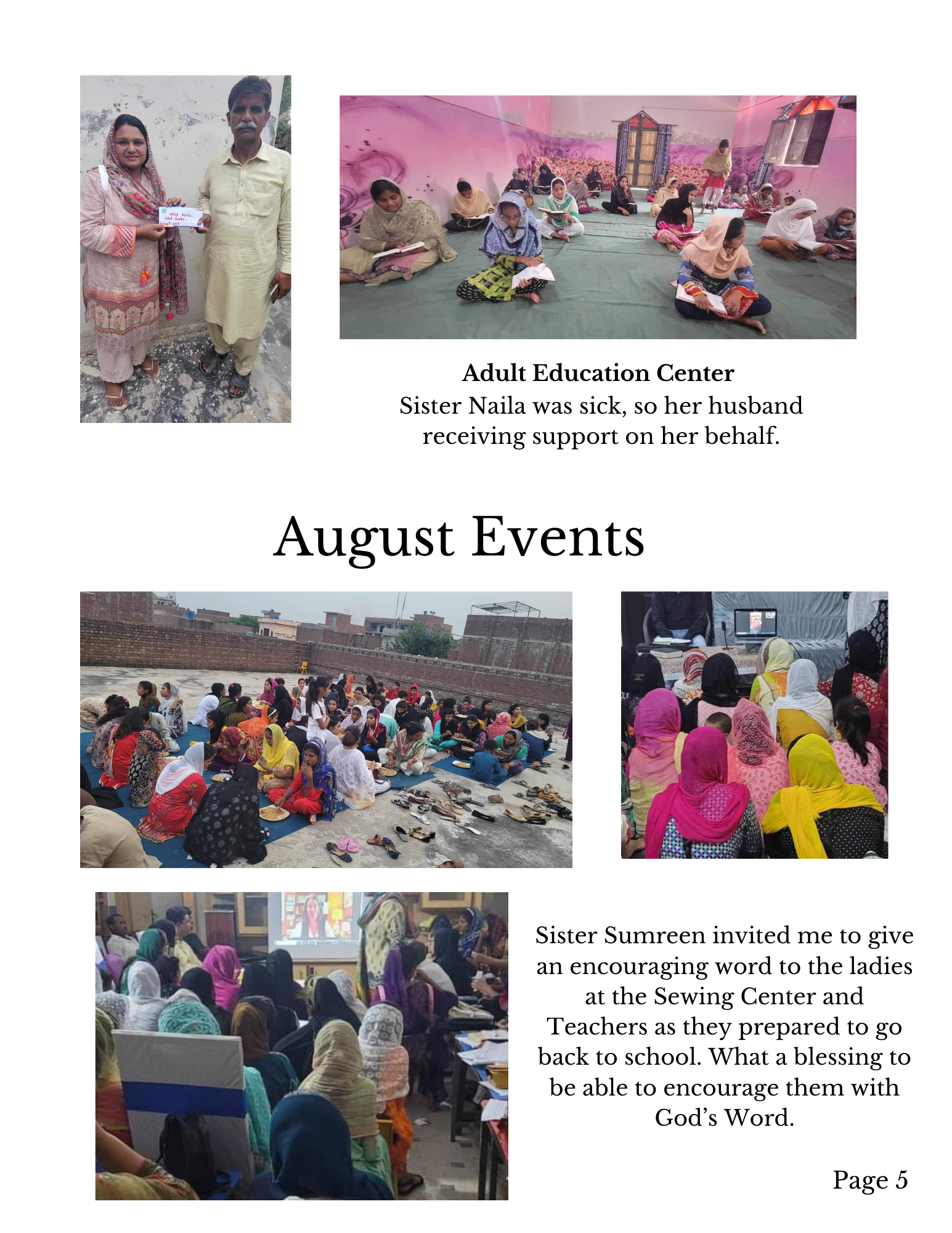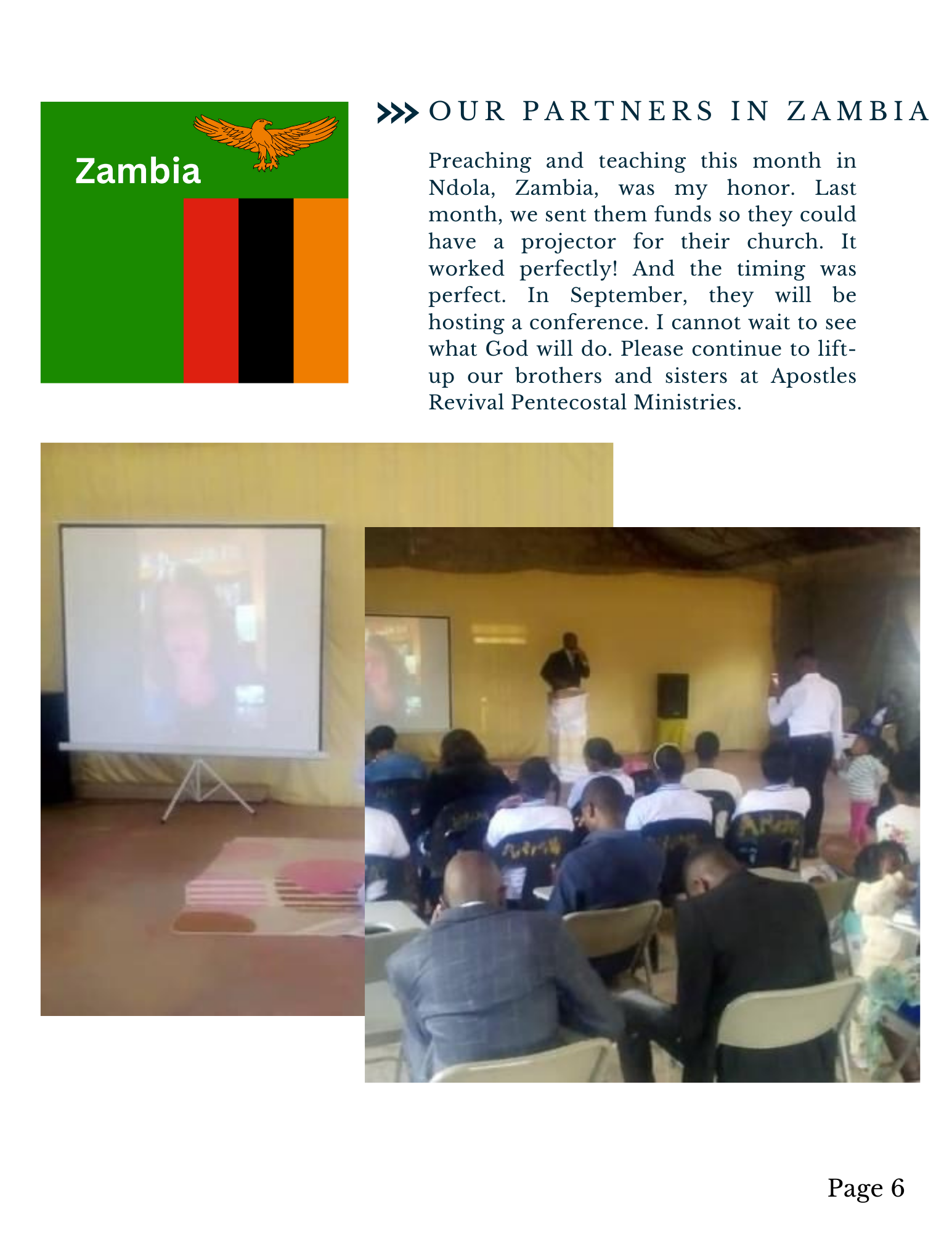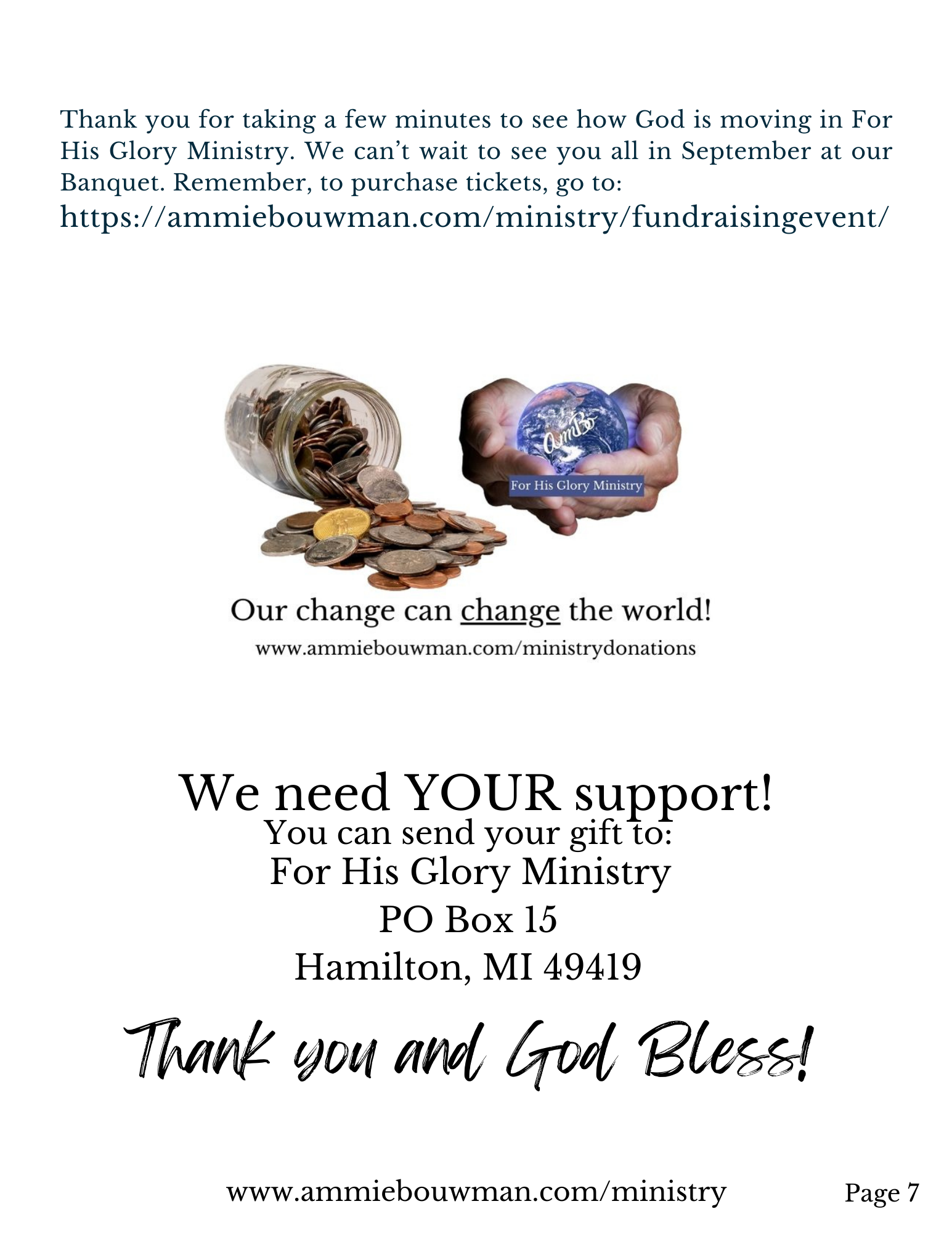 How can we pray for you
If you have something on your heart that you'd like us to lift up to God, please open up on our prayer wall.