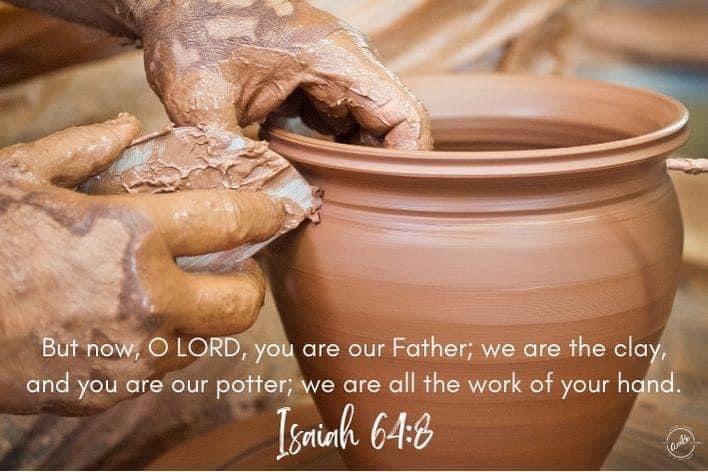 The Bible is filled with verses about pottery and clay. We see this imagery of being shaped by our Father's hands, molded into His likeness, and filled with His love.
2 Corinthians 4:7 says, "we have this treasure in jars of clay to show that this all-surpassing power is from God and not from us."
Today, I would encourage you to let go of any ideas that you are broken. Imagine your life as this picture, a work in progress, being shaped, and reshaped. We are the clay jars holding a treasure that we can hardly contain. We are the work of His hands, vessels to pour out His glory. Allow Him to shape you into His likeness and refashion you after His own heart.
#forhisgloryministry
#speakingtruthwithlove