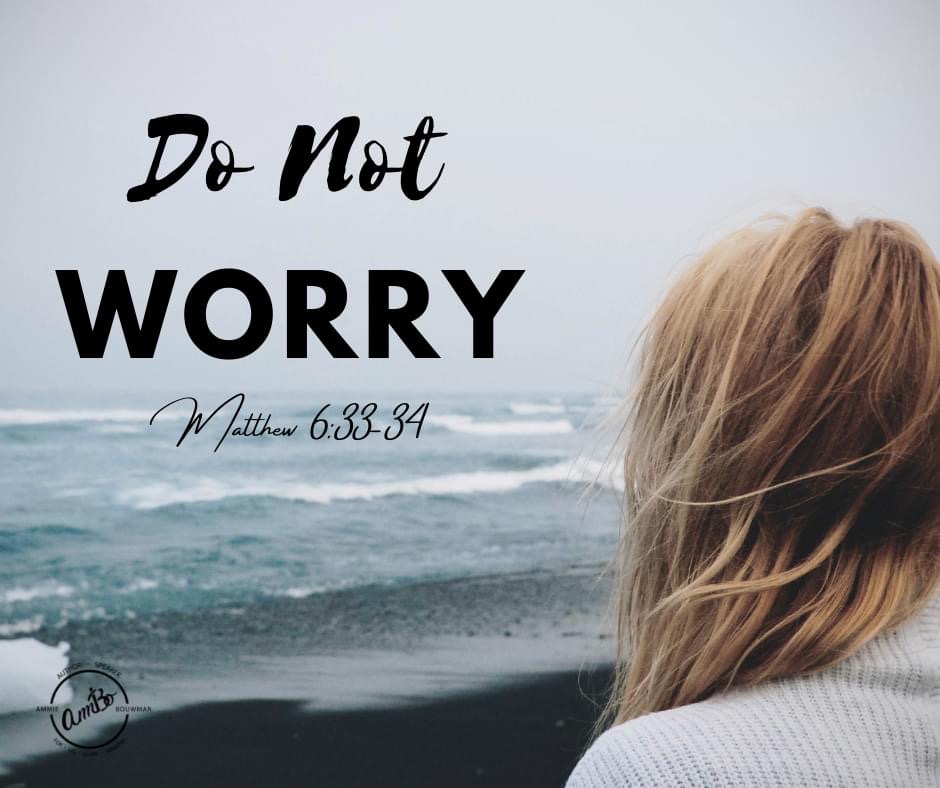 The definition of worry is to give way to anxiety or unease, to allow one's mind to dwell on difficulty or troubles. To give way is to yield to something, to let something be or go first. So my question for you today is, are you allowing worry to be first in your life?
It's easy to let it happen. One minute you feel like you're trusting God, and the next, the weight of the world creeps in. Before you know it, you're filled with anxiousness and wondering what happens next.
But Matthew 6:33 tells us what we should be seeking first, not worry but the Kingdom of God. When we do that, we can trust that God will provide. There is only one way to deal with worry: to give it to God. He can calm any storm and give you the kind of peace you need to move forward, one step at a time, one day at a time! Amen.