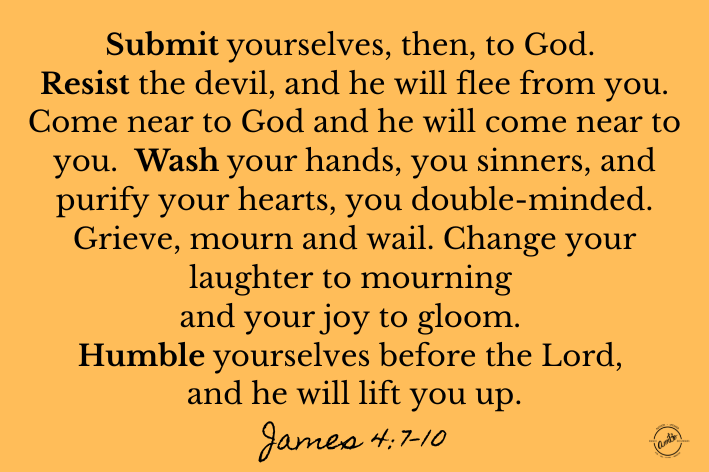 When I think about James 4:7-10, I can confirm that these verses are true. For years, I lived my life separate from God. I chased the desires of my flesh; I lived in a glass house for all to see, and my motivation for getting up in the morning was to prove to everyone that I had it all together. And I lost 17 years of my life.
We can't expect God to draw near to us until we've drawn near to Him. We can't expect Him to operate outside of the guidelines of His Word – by answering our prayers – when we are working outside of His Word. We expect Him to give us the desires of our hearts, yet we are unwilling to surrender our own and live out what He tells us in His Word.
Are you ready to be completely transformed? Are you ready to have the relationship with God the Father, Jesus Christ, and the Holy Spirit you long for? Then do what I did and start living out His Word: Submit, Resist, Wash and Humble.
It was the best decision I ever made!