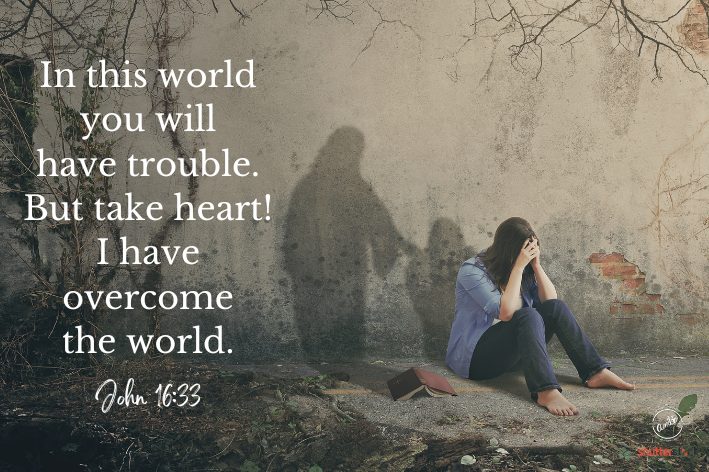 Do you ever wake up in the morning and ask the question Why does my life have to be this hard? I used to think for a long time that it was just me, that I was the only one struggling. But when I started to open my eyes to the truth, I saw that everyone has struggles. Everyone is going through something right at this very moment. They're experiencing a health issue, financial trouble, a divorce, losing a loved one, losing a job, losing hope. The problem is that we live in a fallen world. We live in a dry desert, and Jesus is the One who can truly give us life. Until He comes again, we need to love and support each other, lifting each other up in prayer and bringing heaven here to earth.
Whatever you're going through right now, know you are not alone.Trust God with each day and give Him your struggles. He will walk with you.
Father God,
Some days it's hard to get out of bed and keep going. Everything seems overwhelming. But today, help me to give my struggles to You. Help me to realize that I am not alone and that You are walking with me.
In Jesus' name,
Amen