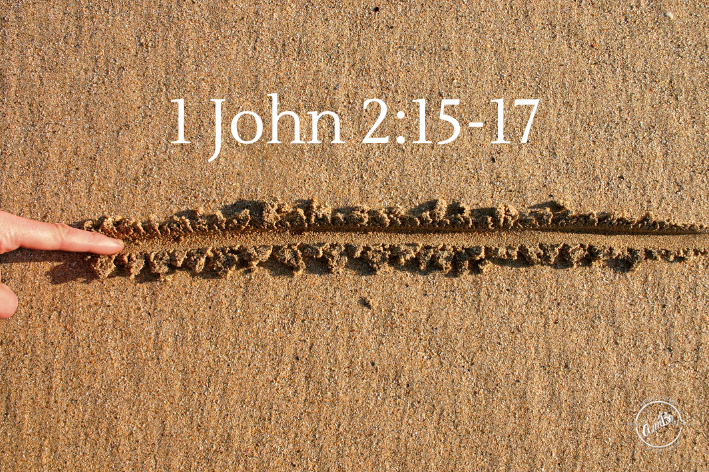 There comes a time in our lives when we need to decide. This is where we draw the line in the sand, my friends, where we decide to whom we belong. First John 2:15–17 says, "Do not love the world or anything in the world. If anyone loves the world, love for the Father is not in them. For everything in the world—the lust of the flesh, the lust of the eyes, and the pride of life—comes not from the Father but from the world. The world and its desires pass away, but whoever does the will of God lives forever."
To make the decision to follow Jesus seems like it's hard and that you will have to give up so much. But that is the lie. Living for and loving Jesus is like breathing. It's what we were designed for. When you cross that line, you are crossing into forever . . . an eternity with Jesus. He has done all the work; all you have to do is trust and believe. 
Today, draw the line and cross it. Into His arms, into His grace, into a life He has designed for you all along.
#forhisgloryministry
#speakingtruthwithlove