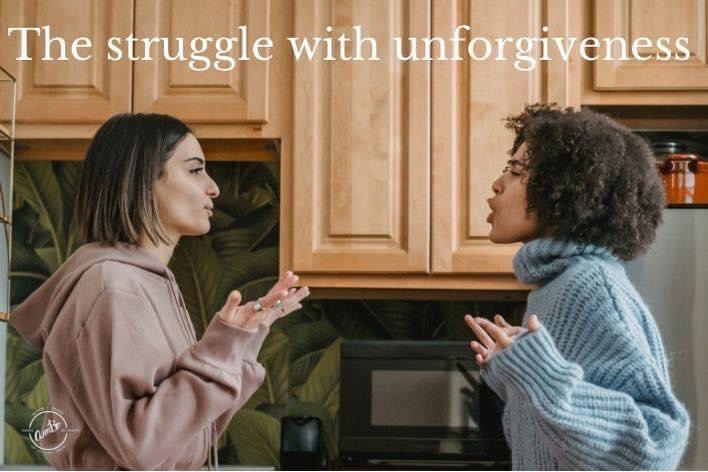 Have you ever heard the saying, "Refusing to forgive is like drinking poison and hoping it kills the other person?" I know from personal experience how this feels. I have sipped the poisonous concoction. I have felt justified. I believed that I was right and the other person was wrong. But I didn't know that my unforgiveness started to affect every other area of my life. I became bitter, and the poison sucked out the love, compassion, and joy I was meant to have in Christ. Sound familiar?
Matthew 6:14-15 says, "For if you forgive other people when they sin against you, your heavenly Father will also forgive you. But if you do not forgive others their sins, your Father will not forgive your sins."
I want to encourage you today not to believe the lie from the enemy that we are justified, and don't stay camped in your anger. We need to offer others the love and forgiveness that Jesus offers us. We must remember that Christ died for all of us while we were still sinners. Praise God that He did!
#ammiebouwman
#speakingtruthwithlove
#unforgiveness