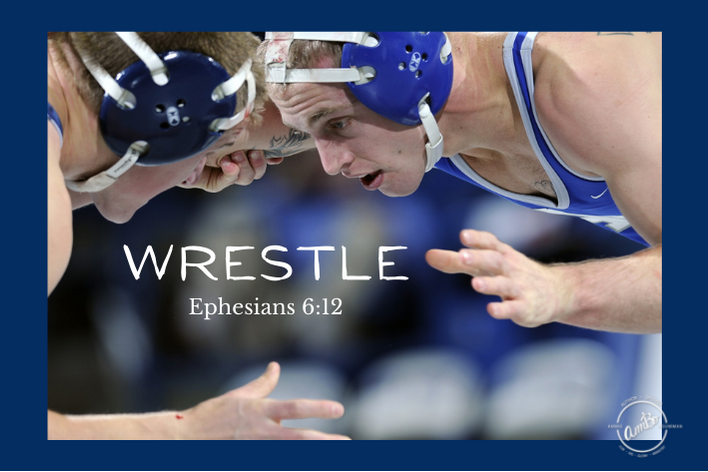 When we read Ephesians 6:12, "for we do not wrestle against flesh and blood," we have to remember that Paul was writing to the readers of his time. During this period, men competed during the Greek Olympics and various festivals, and they understood the logistics of wrestling:
-Always face your opponent.
-Never turn your back.
-Stay alert – one sudden move could catch you off guard.
-Never lose physical contact.
The reader of this time would have witnessed this sport and put into perspective what it's like to battle the devil. They would have understood that we are fighting for our very lives and can never turn our back on his attempts to distract us from God.
So when we read this verse, "we do not wrestle against flesh and blood, but against the principalities, against powers, against the rulers of the darkness of this age," – cling to this image of wrestling. It's a face-to-face, hand-to-hand combat and requires Jesus inside of us and putting on the armor of God. We need to know who we are fighting and how to fight him – because then we will win! Thank you, Jesus!